iL-AO is a standalone cloud-based application software developed and owned by iOM. Encompassing contemporary methodology of Inventory Management, Operations and principles of Marketing, iL-AO ensures the organisation follows formalised processes and guidelines; resulting in significant productivity efficiencies and seamless customer experience.
iL-AO enables integration of organisation's Business Model as well as Sales, Marketing, Operations and Financial objectives with company's Inventory Strategy to:
Create competitive advantage
Enhance delivery performance of goods to customers
Focus on availability of critical products
Minimize the risk of stock obsolescence
Optimal investment in inventory and cost of transportation
Constantly influence positive impact on EBIT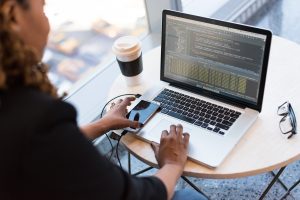 iL-AO is embedded with default settings to optimize delivery performance, operational productivity efficiencies at optimal investment on inventory and transportation. However, the organisation has the ability to customize the delivery performance of goods to suit its budgeted capital investment for inventory as well as the available operational resources.
Benefits of iL-AO
By way of diagnosis of Sales, Inventory Strategy, Reorder Values, Stock Replenishment and Goods Receiving frequency, iL-AO would enable businesses to gain Operational and Inventory cost efficiencies.
The expected results are:
As a percentage, double digit reduction on inventory holding costs.
Potential cost reduction in Logistics.
Increase availability of Stocked Items.
Productivity improvement within Warehouse Goods Receiving.
Reduce Logistics and Warehouse storage costs.
Minimize risk of stock obsolescence.
Direct impact on EBIT.